5 huis-clos movies to get through the lockdown
When characters are trapped behind closed doors!
Running out of ideas of what to do during a lockdown? Movies are the perfect go-to then, especially when we can't get out… unless the characters are trapped inside a closed space! Hello, claustrophobia!
But huis-clos movies often have intense scenarios and create a very interesting dynamic between the characters who are forced to stay together in an enclosed space… feeling familiar? 😀
Here is a list of 5 of my favorite huis-clos movies. Different genres, different times… here we go!
– 8 Women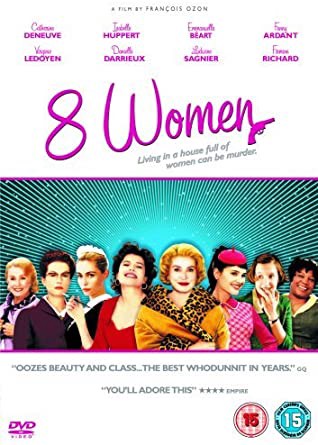 Genre: dark comedy musical film
Running time: 1h50
A quirky atmosphere but so endearing! A mixture of comedy, drama, singing, and dancing that supports a murder-mystery story. Based on a play with the same name, this film features 8 women with different and complex personalities who are forced to solve a crime that took place in the huge country house where the entire story is played out. The story is supported by a fabulous cast of famous french actresses (Catherine Deneuve, Fanny Ardant, Isabelle Huppert…). This film isn't the most recent, yet it hasn't lost its power. It's a classic french movie to watch!
– Exam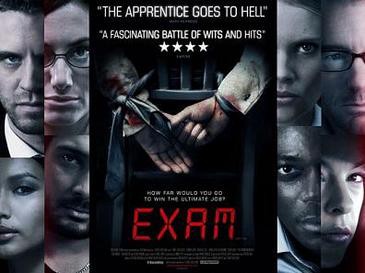 Genre: psychological thriller
Running time: 1h40
We don't really know where we are when this film begins. We are propelled into a non-welcoming room at the last stage of a job interview where a group of candidates has 80 minutes to answer a single question to get the job. It's followed by an intense psychological game when the candidates realize that the paper in front of them is blank and has no question to answer… I really liked this movie which I find particularly interesting in terms of the relationship between the characters. It shows us different ways of reacting under stress, but also in the context of an uncertain world (which reflects very much what we are living these days!). We grow in compassion for each character (even the meanest ones) who gradually reveal their deepest intentions and personality. An interesting message for the period we are going through?
– What's in a name?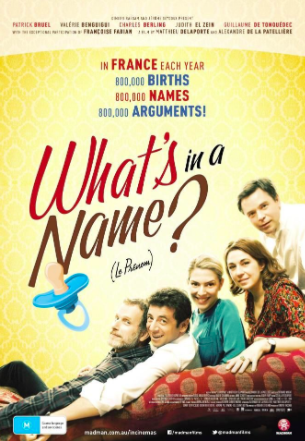 Genre: comedy
Running time: 1h50
This one is SO MUCH FUN! This story is a great cocktail of happiness, and the script is so well written you can't stop laughing. What happens when the name you've picked for your future child doesn't please your family? This is the topic of the movie which is set in a nice Parisian flat during a family dinner. But it goes far beyond a matter of taste! Thanks to the great actors who embody their characters wonderfully, you can't not smile when you watch this one. It's very popular in France and a must-watch for anyone who wants to expand their french movie culture!
WRITTEN BY Marion Lb